Recent Posts
About us
Founded in 2014, Career Henan Chemical Co. is mainly engaged in fine chemicals; has the capacity of customized synthesis and subsequent scale-up production. For more cooperation, welcome to contact us.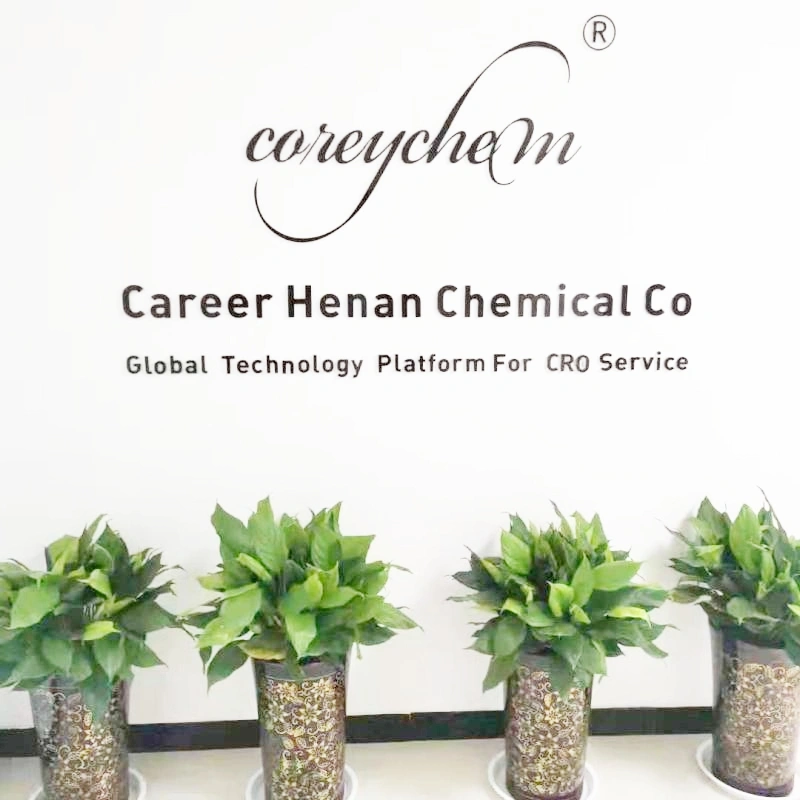 "Henan Xurui New Material Technology Co., Ltd." was established-----In 2020
  In 2020, 
  Our company has been established for 6 years. With the development of business volume, we hope to provide more comprehensive services for our customers and further strengthen our strength.
  The main business areas of "Henan Xurui New Material Technology Co., Ltd." are: customized synthesis of pharmaceutical intermediates, cosmetics raw materials, and OLED intermediates. 
"Henan Kehong Biotechnology Co., Ltd" was established-----In 2021
 We decided to start developing our CRO technology department. 
 We have increased technical personnel and relevant facilities, and can provide our customers with the whole process from R&D to pilot test to further expand production.
 We have the ability to successfully deliver the products required by customers in accordance with their requirements.
 So far, our successful delivery rate has exceeded 97%.