Recent Posts
About us
Founded in 2014, Career Henan Chemical Co. is mainly engaged in fine chemicals; has the capacity of customized synthesis and subsequent scale-up production. For more cooperation, welcome to contact us.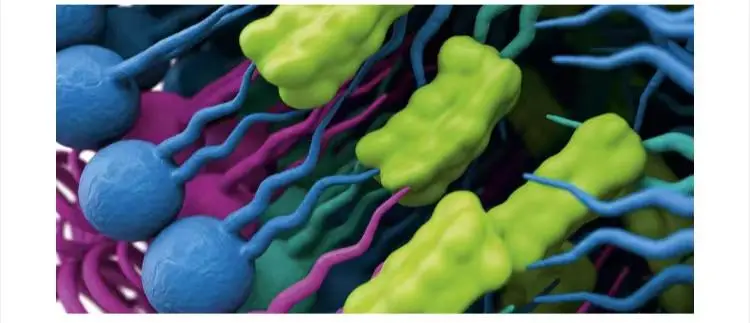 Superior quality | High-purity Cholesterol of Plant Source
Advantages and functions of plant source cholesterol series
Cholesterol is an important component of the "lipid mixture" and is necessary for completing vaccination. Lipids are a general term for natural substances that are essentially insoluble in water.
Together with mRNA fragments, they form so-called lipid nanoparticles (LNPs), which ultimately introduce vaccines into cells.
The most widely used components of LNP include polyethylene glycol lipids, cholesterol, synthetic phospholipids, ionizable cationic lipids, and mRNA.
There are currently 5 main components of mRNA vaccines on the market:
1) MRNA;
2) Cationic lipids bind to negatively charged mRNA, are the most critical component of LNP;
3)Cholesterol, mediating LNP endocytosis, and stabilizing LNP structure (cholesterol helps increase cell membrane fluidity or hardness, and adding cholesterol can improve the stability of nanoparticles)
4) Phosphatidylcholine, auxiliary lipid, can accelerate mRNA release during endocytosis;
5) Polyethylene glycol phospholipids can prolong metabolic time and improve LNP stability.
Plant source- cholesterol has dispelled concerns about the risk of animal borne viruses carried by animal derived cholesterol,
expanded its use in the pharmaceutical, cosmetic, and health food industries, and can be used as high-end pharmaceutical excipients in non animal derived cell culture media for
small molecule liposome drugs, nucleic acid drugs, mRNA vaccines, and protein based drugs.
In addition, Plant derived cholesterol can also be used in mid to high-end cosmetics and in the preparation of vitamin D3 series products derived from plants.
99% purity _Cholesterol ( Plant Source )
Cholesterol product series includes cholesterol, cholesterol acetate, dehydrocholesterol, and more.
The intermediates and customized derivatives of steroid products are our main advantages. Our technical team has years of research and innovation experience,
and most of our products are supplied to domestic and international customers in the fields of medicine chemistry,bio-pharmaceutical and organic synthesis.
We Coreychem ( Career Henan Chemical Co.) has successfully mass-produced a series of high-quality& high-purity plant-derived cholesterol (Non animal source, Non GMO, Non allergen),
which eliminates concerns about the risk of animal borne viruses in animal derived cholesterol. It can be used in high-end pharmaceutical excipients, small molecule liposome drugs, nucleic acid drugs,
mRNA vaccines, and non animal derived cell culture media for protein drugs.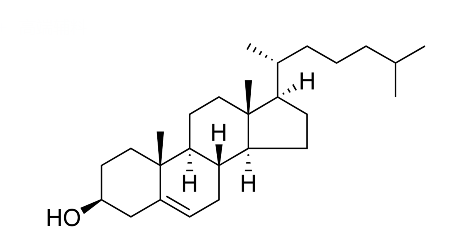 CAS:57-88-5 Cholesterol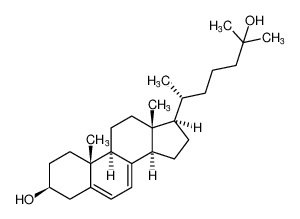 CAS: 22145-68-2 
                                                                                                      25-Hydroxy-7-dehydrocholesterol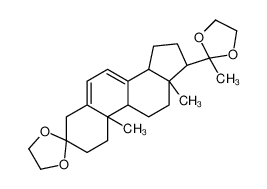 CAS: 19592-55-3
                3,20-bis(ethylenedioxy)pregna-5,7-diene
Core advantages and quality specs:
(1) Starting from Phytosterol , 100% plant sourced;
(2) Statement of Non animal origin, non TSE/BSE can be provided;
(3) Statement of Non GMO ,Non allergen can be provided
(4) Sufficient capacity, stable mass production quality, annual output can reach tonnage
(5) Green process technology , environmentally friendly.
| | |
| --- | --- |
| 项目Items | 指标Specs |
| 外  观Appearance | 白色粉末White powder |
| 含量Purity( HPLC) | ≥99% |
| 单一杂质Single impurity | ≤0.5% |
| 干燥失重Loss on drying | ≤0.5% |
| 灼烧残渣Residue on ignition | ≤0.5% |
*Packaging: Aluminum drum
Product Manager: joy@coreychem.com